Contour X Sectional Edge Pusher
Posted on: September 01, 2017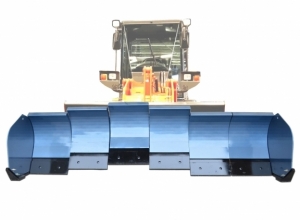 We are pleased to announce the official launch of the Contour X model. This is our brand new snow pusher with a sectional cutting edge that contours to uneven ground. Our new top-end box plow combines advanced features with rugged engineering, to give advanced performance while limiting maintenance requirements.
Each 2ft section floats independently on a steel swing-arm system, no springs to lubricate or rubber blocks to replace. There is up to 18" of travel (on the 46" model.)
A spring-loaded steel trip edge gives exceptional attack for cutting through hard-packed snow.
Floating front shoes with curb indicator guides are standard equipment.
Rear wear shoes have carbide inserts for prolonged life.
Floating receivers allow the whole box to react to changes in ground level.
The Contour X is available in three heights - 30" for skidsteers, 36" for back hoes or small loaders and 46" for full-size loaders. Widths from 8ft to 16ft.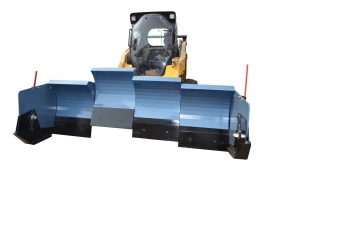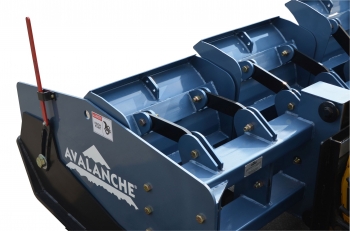 Blog Comments