White Custom Paint Job
Posted on: November 06, 2015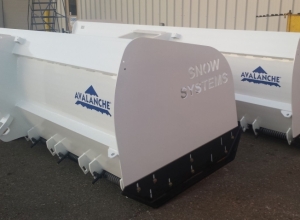 Here is our latest custom paint job - all white for a customer in Chicago. This is our Steel trip edge Loader model with fusion coupler.
Our steel trip edge system uses 7/8" or 3/4" torsion springs to give exceptional stiffness of attack. When you need to cut through hard-packed snow on the first pass, you need the Avalanche steel trip edge.
The bottom line is: The Avalanche Steel Trip Edge will save you time and money.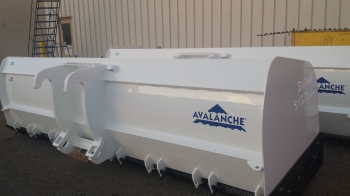 Blog Comments